Print This Post
Beyond 'dangerous' climate change: Till We Have Faces
Beyond 'dangerous' climate change: emission scenarios for a new world
Drs Kevin Anderson and Alicia Bows' Beyond 'dangerous' climate change: emission scenarios for a new world is further summarized by David Roberts at Grist in his latest post The brutal logic of climate change mitigation. Once again I won't repeat his work (which you should read), but rather draw your attention to a few points which he emphasized:
"We pretend that 2 degrees C is our threshold. Yet the climate scenarios and plans presented to policymakers do not actually reflect that threshold. As Anderson and Bows say, "most policy advice is to accept a high probability of extremely dangerous climate change rather than propose radical and immediate emission reductions."

Note, also, that most popular climate scenarios include an implausibly early peak in global emissions — 2010 in many cases, 2015-16 in the case of the Stern Report, the ADAM project, and the U.K.'s Committee on Climate Change.

…

In other words, climate analysts construct their scenarios not to avoid dangerous climate change but to avoid threatening economic growth.

…

This is the stark conclusion drawn by Anderson and Bows: "The logic of such studies suggests (extremely) dangerous climate change can only be avoided if economic growth is exchanged, at least temporarily, for a period of planned austerity within Annex 1 nations and a rapid transition away from fossil-fuelled development within non-Annex 1 nations."

I know what you're thinking. It'll never happen. … "
It is already happening
I want to take exception to David Robert's "It'll never happen. … " Quite the contrary, a radical reduction in the economy is inevitable. The only options we are currently contemplating are how and when it happens, not "if". Regardless of the choices we make, we do not get to keep our toys and infantile self-absorption. On the table there are only two options:
An immediate, voluntary, planned scaling back of our frivolous excesses and wanton self-indulgence to allow for the long term well being of all living beings, including humanity;
Continued indulgence for a few more years, followed by a  complete and permenant social collapse within decades, and the attendant biological and humanitarian catastrophe that has already begun.
The option we collectively seem to think we have chosen, viz
3.  Waiting for our governments and bureaucracies to deliver a sustainable world at no detectable cost to our life styles or personal comforts.
is of course really just option 2, ie climate catastrophe and complete social collapse, covered with a thick layer of self-deception and willful ignorance.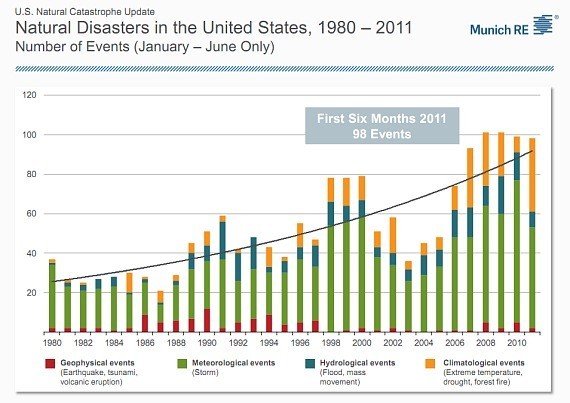 Der Untergang
Realpolitik and the Lotus Eaters

For many a bewildering fact is the surprising number of scientists, bureaucrats and politicians who know better, but still play the game as described by Anderson and Bows. Of course many of those "on the inside" rationalize their silence and deception as necessary to stay in positions of authority so that they can make a meaningful difference at some future opportunity. This "opportunity" is naturally just on the horizon, quite literally in that it recedes as you approach it.
The whole situation puts me in mind of the 2004 film "Der Untergang" (Downfall) in two respects. Der Untergang is a  dramatization of the last days of the German Third Reich  At one point in the film some Staff Officers are discussing Hitler's obvious loss of touch with reality. The Soviet Army is a mere 12 km away from the Fuhrer bunker and everyone is acting as if there is still a German Army that can do anything about it.
Fegelein – But why don't you tell him [Hitler] that?

Jodl – He doesn't listen to reason.

Fegelein – Something has to happen.

Jodl – Are you crazy? He'll throw us out like Rundstedt and Guderian.

Fegelein – Yes, and?
Exactly. "Yes, and?"
There comes a point when deferring action to a more opportune time is complete madness. Events have reached a point where there never will be a better time because from here on things simply get worse.
At this point in the climate crisis getting "thrown out" should be the least of anyone's worries. That at least might make a point, which is more than most of them have accomplished to date. Given the situation with climate change, to cling to power or position based on the premise that one will accomplish something useful "later" is simply delusional folly.
Gotterdammerung
The film portrays yet another typical human behaviour which is, if anything, scarier. As their world collapses and their peril becomes completely undeniable people do not typically change their behaviour. Instead they tend to cling more desperately to their known roles and beliefs, completely incapable of rational thought or action in the face of the crisis. The terror of the coming disruption is so great that they bury themselves in the self-destructive known rather than risk the unknown, even though the unknown might save them.
This is what I think of whenever someone suggests that people will act when climate change affects them directly. On the contrary, by that point the coming cataclysm will be so immense and imminent that people will simply burrow deeper into a parody of the known. If you doubt the truth of this just consider US politics as influenced by the frightened right wing over the past few decades.
For shame
What does it mean to be a young person who is just starting life as the older generations conspire to bring it all crashing down? Being condemned to a Hobbesian nightmare so that we can have drive through Latte Shoppes, Cancun vacations and nose hair trimmers for a few more years?
Super Shorts 2011: eXtinctionby SRmanitou Tip of the hat to Wit's End
"There is such a profound surrealism to tonight.  Waiting in silent halls in the middle of the night for the world's most powerful people to determine the future of humanity feels like one is an ant atop a raging freight train.  The Earth literally hangs in the balance.  The fallibility of humans becomes startlingly evident, almost adolescent, in the face of its power – surpassing all else, in the direction of planetary functions."
Abigail Borah USA COP17 Youth Delegate
"I am scared for my future. 2020 is too late to wait."

.


.

"I am speaking on behalf of the United States of America because my negotiators cannot. The obstructionist Congress has shackled justice and delayed ambition for far too long. I am scared for my future. 2020 is too late to wait. We need an urgent path to a fair, ambitious and legally binding treaty. We need leaders who will commit to real change, not empty rhetoric. Keep your promises. Keep our hope alive."
Anjali Appadurai, USA COP17 Youth Delegate
"The most stark betrayal of your generation's responsibility to ours is that you call this AMBITION.

Where is the courage in this room?

…

Common but differentiated and historical responsibility are NOT up for debate. Respect the foundational principles of this Convention. Respect the integral values of humanity. Respect the future of your descendants.

Mandela said "it always seems impossible, until it's done".

So, distinguished delegates and governments around the world – get it done."

Anjali Appadurai, USA COP17 Youth Delegate
Where is the courage indeed? I have wonder if the betrayal is not in Durban, Washington, Bejing or Ottawa, but right here in this room.
Right here in my living room where I follow Durban from the comfort of my home rather than resisting this unprecedented crime against humanity by hunger strike, occupation, or some other act more in keeping with the magnitude of the crisis.
Where is my courage?
.
Till We Have Faces: A Myth Retold is a 1956 novel by C. S. Lewis.
 "He defended his choice of title by describing the novel's importance to the human condition in a letter to Dorothea Conybeare, explaining that the idea behind the title was that a human being must become real before it can expect to receive any message from divine beings; "that is, it must be speaking with its own voice (not one of its borrowed voices), expressing its actual desires (not what it imagines that it desires), being for good or ill itself, not any mask."